Apple Posts Video of iPhone 4 Press Conference, Antenna Information Pages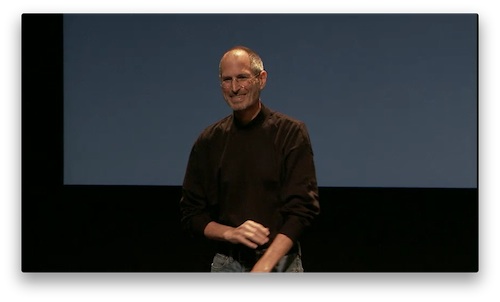 Apple has posted video of the iPhone 4 press conference held today at its campus in Cupertino, California. The company has also posted several new pages on its website dedicated to explaining the antenna issue and showing off the company's antenna design and testing facilities.
The press conference offered a presentation from Apple CEO Steve Jobs outlining the company's belief that antenna issues with the iPhone 4 are common to nearly smartphones and that only a very small fraction of customers have reported the issue. He noted, however, that Apple is committed to making sure that every customer is happy and to that end announced that the company will be offering free cases to all customers purchasing iPhone 4s through September 30th.
The company also acknowledged issues with the device's proximity sensor and reported that they will be addressed in a future software update.
Following Jobs' presentation, a Q&A session was held with Jobs, Tim Cook, and Bob Mansfield. The Q&A session is not, however, included in the video posted by Apple.